Thanks to Brian Owens and metronome, the venerable Boston music magazine for the great review of "ALL ONE"!
MARK NOMAD ALL ONE 11-SONG CD
• MY MIND GETS TO WANDERIN' • MELLOW DOWN EASY
• TOOK MORE THAN YOU GAVE • WAITIN' ON YOU
• GOT TO CARRY ON • DIZZY MISS LIZZY • GREEN EYES
• HANNAH LEE
• YOU GOT TO MOVE
• MY TROUBLE BLUES • ALL ONE
Connecticut bluesman Mark Nomad returns through the Covid haze with a moving solo blues offering highlighted by his acoustic & resonator guitar prowess, soul-
drenched harmonica playing and compelling vocals. Delivering seven well-penned Nomad originals alongside harmonious renditions of covers by blues legends Willie Dixon, Mississippi Fred McDowell and Larry Williams, Nomad proves to be a force to be reckoned with both in the performance ring and songcrafting circle. His soulful delivery is steeped in tradition while availing modern day, world-class abilities.
Best tracks: the high steppin' "Mellow Down Easy," the testifyin' "Took More Than You Gave," the meticulously crafted "Waitin' On You" featuring soul-stirring harp work, the melancholy "Green Eyes," and the bold "My Trouble Blues." A superb solo record recommended for all blues enthusiasts. [B.M.O.]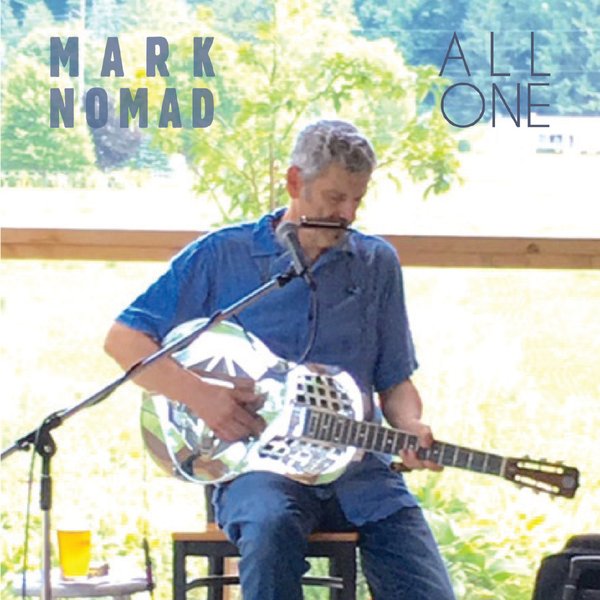 Contact– www.marknomad.com