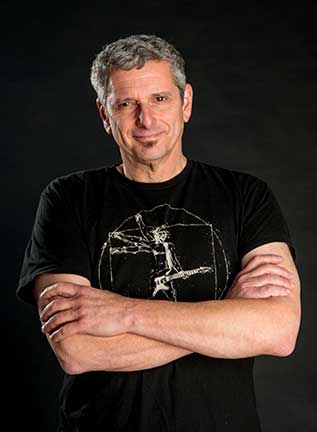 MARK NOMAD'S music has been heard on radio stations all over the world and has been used in commercials and in film. Nomad's blues have been tempered by years of living and experience; expressed by the plaintive cry of a bottleneck on acoustic guitar or the driving funk of his electric band.
The Nomad moniker was "Born In Chicago" when he sat in with the Jimmy Johnson Band at B.L.U.E.S. on Halsted Street. Nomad began playing the blues in the 1960's and by the 70's, was sharing the concert stage with many of the biggest names in show business. He was co- founder of the original Little Village. Their debut album is considered a collector's item and the band was legendary in the Northeast. Nomad penned a jingle for the Subway fast food chain in their early days.  Another composition was used as the theme for WBAB, a major New York radio station, for 10 years. Nomad has performed at venues such as the Bottom Line, House of Blues, Bushnell Memorial, Toad's Place, China Club, Iron Horse, Palace Theater, New Haven Colosseum and scores of colleges and blues festivals.
Nomad has been acclaimed as a master slide guitarist, a singer-songwriter and a bandleader. Whether performing solo or with his band, Nomad passionately takes the listener on a journey from where the blues have been, to where they're going.